Real estate
In the process of developing a business in Poland, entrepreneurs sooner or later face the need to rent or buy commercial real estate, which is necessary for an office, warehouse or retail space.
The commercial and residential real estate market in Poland today maintains a favorable investment climate with a dynamic development trend. In the first half of 2015 alone, the total investment in commercial real estate in Poland amounted to 794 million euros, of which 47% - office premises, 34% - retail space and about 19% - industrial and warehouse real estate.
There is a lot of commercial real estate in Poland, prices, compared to other EU countries, are quite low, and the legislation that regulates the purchase of real estate by foreigners is very loyal. This is one of the reasons why foreign companies, opening their business in Poland, acquire real estate here.
A third of investments in real estate in Poland is accounted for by businesses from the CIS countries.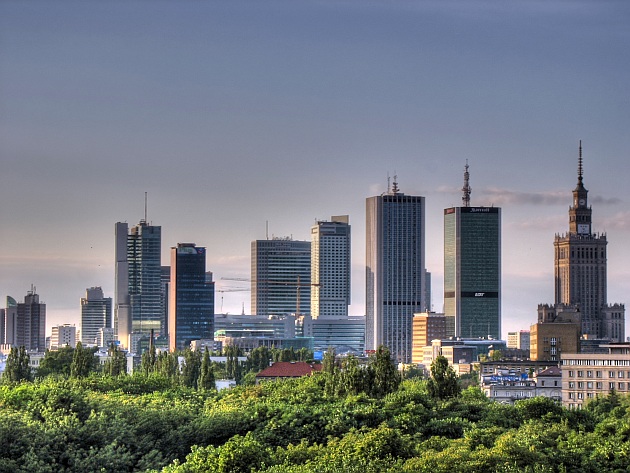 Why is it profitable to buy commercial real estate in Poland?
The presence of a good fixed office in any business raises its commercial ratings significantly. It is always safer for people to work with a company with a real "physical" location. After all, no matter how good the product in the online store is, most buyers still prefer to "touch" it before purchasing. Therefore, your further cooperation with him often depends on how attractive your office turns out to be for the client.
Buying commercial real estate in Poland means:
No barriers from the authorities, loyal legislation and support in the implementation of foreign investment projects
Availability of free economic zones - territories for construction and implementation of business projects with exemption from real estate and income tax.
Lack of bureaucracy in resolving issues of transfer of ownership.
Wide geography of objects. Commercial real estate objects in Poland that are not located in the capital and other large cities are equipped with good infrastructure and adapted to the needs of people.
Large selection of proposals. The economic development of Poland directly affects the growth of the real estate market and its development. High-level commercial real estate objects can be found in different parts of Poland.
Low price level compared to other EU countries. The price per square meter depends on the location, the purpose of the premises and the city. On the commercial real estate market in Poland, you can find objects for both PLN 40 per square meter (land for commercial construction) and PLN 20,000 per square meter (premises in the prestigious center of Warsaw).
The purchase of commercial real estate in Poland is also a form of passive investment and a much more profitable investment option than, for example, a bank deposit. Real estate can be purchased with the aim of further renting it out or resale on more favorable terms. Many objects are sold with already signed further lease agreements, for example, you can buy a retail space with a store already located on it, which, according to the terms of the deal, will lease it for several more years. Such "ready-made" offers guarantee profit from the first day of purchase.
The average return on investment in real estate for rent is approximately 4-5% annual return on residential property and 8-10% on commercial property.
Investing in real estate during the construction phase for the purpose of its further resale also brings good profit. The profitability of such a transaction is about 20% with the right choice of the object. In any case, investing at the construction stage requires expert advice, market monitoring and insurance guarantees from the developer on the completion of construction in a given time frame. As a rule, all construction projects in Poland are handed over on time and correspond to the previously declared construction passport.
Please note that non-EU foreigners in Poland are free to purchase residential real estate in Poland, however, in order to purchase commercial premises, in case of registration for an individual, a permit for the acquisition of real estate issued by the Minister of Internal Affairs is required.

The inPL group provides all services for the acquisition of commercial real estate in Poland, taking into account the individual wishes and specifics of the client's business. We carry out the selection and verification of commercial real estate objects, draw up a package of the necessary documentation. In the case of buying large objects or land for the implementation of investment projects and commercial construction, we negotiate with representatives of local authorities who are responsible for the sale of this object.
Commercial real estate for rent.
The inPL group analyzes and selects suitable commercial real estate for rent, taking into account the needs of our clients. All lease agreements that are signed